Short Term Business Loans & Alternatives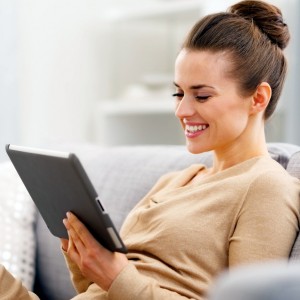 Owning your own business allows for a sense of empowerment and freedom, but it can also bring along feelings of uncertainty from time to time. As much as you try to mitigate losses and create contingency plans, there's just no way to prepare for every situation. From a piece broken equipment that needs to be replaced to a price increase from your biggest supplier, surprise expenses are bound to pop up every now and then.
Best Short Term Business Loans:
Rather than applying for a traditional small business loan, consider these alternative for short-term funds.
Peer-to-Peer (P2P) Lending
P2P lending pairs business owners with investors who each contribute a small amount of the funds needed for your company. When applying, you must agree to a credit check and submit your debt-to-income ratio to help potential investors gauge the level of risk associated with funding you. You'll also select your loan amount and receive an APR interest rate. The higher your risk rating is, the higher your interest rate will be, but there are far less hoops to jump through than borrowing from a traditional bank. As you make payments on your loan, investors receive returns on their investment. Personalloans.com have these kind of loans.
Personal Credit Cards
You probably have a business credit card associated with your company, but it can sometimes be beneficial to charge some of your expenses to your personal credit card. Perhaps your business card is maxed out, or perhaps your personal card has a better APR. Just make sure when using your personal credit card for business expenses that you keep track of all your receipts so you can use them for tax purposes later on.
Payday Loans
For short-term funding of smaller amounts (usually $500 or less) a payday loan is another viable option for business owners. Rather than paying an interest rate, you'll just pay a fixed fee for the period of the loan, which generally lasts 30 days or less. A great benefit of using a payday loan for any business expense shortages is that the fee is tax-deductible. However, in order to qualify for this deduction, your records must show that the loan was used strictly for business purposes, not for any personal use. Cashadvance.com can help you with a payday loan.
A cash shortage in your business does not necessarily mean you need to run to the bank for another small business loan. Based on how much money you need and how long you want to repay it, consider some of these loan alternatives the next time your business has an unexpected expense.
Rate Short Term Business Loans & Alternatives, what do you think?
(click on the stars)